What is a blog without an SEO strategy
Blog Marketing: Strategies Against the Content Graveyard
A blog has many advantages - at least in the start-up phase. But at some point the doubts begin.
Sometimes after 50 articles. After 500 articles at the latest, those responsible ask themselves how they can get more traffic and visitors to their articles. And how they should deal with their "content cemetery" - the many old articles that no longer have visitors.
Overview: It's on this page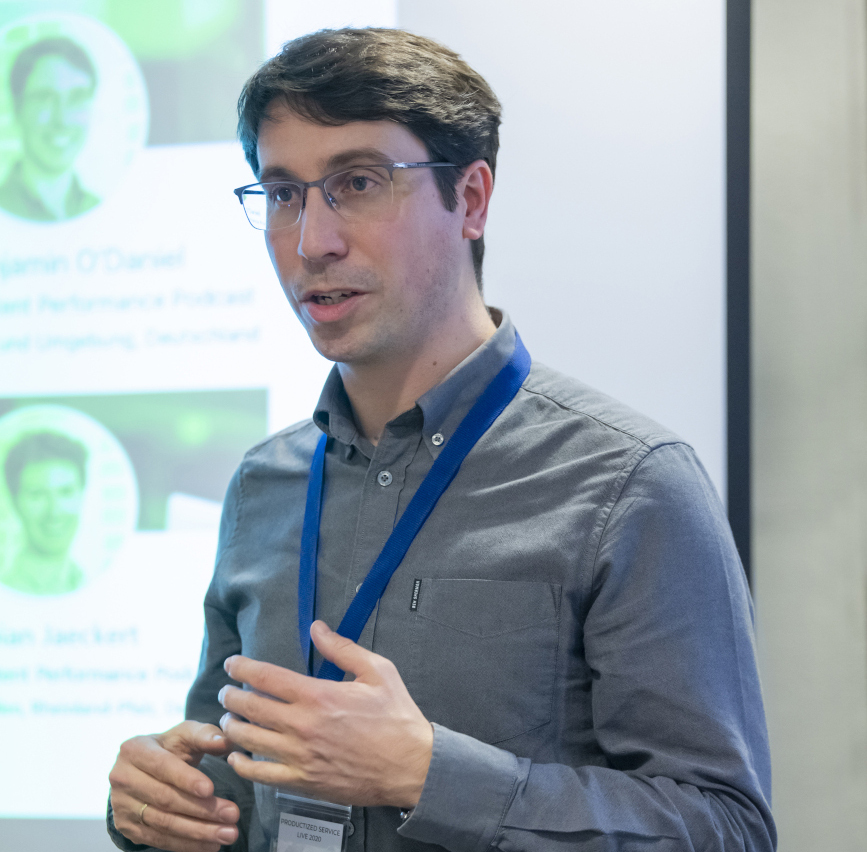 Blog Marketing: This is the current situation
They once started as personal diaries. And even insulted by some as the "toilet walls of the Internet". Today blogs have long since arrived in the mainstream. In practically every textbook, at every conference, it is recommended that companies open a blog. Blog marketing is the umbrella term for it. We see four forms of blog marketing among our customers.
This is one of the reasons why many companies rely on blogs
Entry into content marketing
When looking to get started in blog marketing, many companies end up with a blog. The mantra in blog marketing or in content marketing in general: Companies should become publishers, media companies. So publish as much content as possible on a regular basis. This triggers corresponding pressure in companies. And a blog just seems like the easiest way to get started quickly. We think very little of this mantra - especially if it is published without a blog strategy. But more on that later.
WordPress as a technical solution
Blog marketing is also always a matter of technique, especially when blog SEO is part of the strategy. How do we implement it in our content management system (CMS)? A WordPress can be "flanged" relatively easily to the existing website. It's a relatively cheap solution on a technical level. At the same time, WordPress specifies how the content is published. Namely, that as many articles as possible are published, all of which are below each other in the backend and on the website. The problem: What looks simple at the beginning is very difficult to manage at the back. There are various SEO plugins for WordPress that support optimization. The best known are currently Rank Math or Yoast. However, the plugins do not replace an SEO strategy. More about WordPress SEO.
Other
Wordpress
Joomla
Shopify
Drupal
Squarespace
The WordPress blog system has the largest market share worldwide.
Values ​​rounded, source W3Techs.com, status 02/2020
More editorial freedom
Another advantage: Because the blog system has been added to the website, those responsible have more freedom there. Discussions about content on central pages - such as the home page - are often politically shaped. What can we say What do we want to advertise? On a blog, on the other hand, you have more "legroom". From an editorial point of view: You can write more openly and loosely. Also make topics that are more of a side note, but could generate interest.
Want to get better at SEO?
Then wear yourself in ours Email distributor a. Here we give tips, show specific examples and invite you to our live webinars. Successful strategies & current knowledge from over 15 years of SEO consulting.
Blog Marketing: These goals are associated with it
Effort and costs: an example
The enterprise
A managing director of a B2B company has understood: He has to bring the expertise of his employees to the website. His goal: With the content in the Google ranking he wants to be at the forefront of his relevant terms - and thus increase his awareness and generate new customer inquiries. It benefits from the fact that Google generally ranks well useful, detailed and high-quality content. Content is a key lever in search engine optimization.
The effort
He calculates a budget of 16 hours for the production of blog articles. This budget includes the research and internal consultation, the writing, the correction phase and the online posting. Each article comprises at least one A4 page. Community management is also part of the budget. Because it has been shown that readers comment on the blog articles. The employee responds personally to every comment.
The costs
During the time for the editorial activities, the employees cannot do their actual technical work. You are in fact involved in marketing. With four articles per month, an effort of 64 hours arises, which are calculated with an internal hourly rate of 100 euros. In addition, there is the topic planning and the measurement of success, which also takes time. So there are costs of 7,000 to 10,000 euros per month.
Monthly Costs at 100 € / h
Blog Marketing in the Dead End: These are the Challenges
Working with content: 6 successful strategies
Want to get better at SEO?
Then wear yourself in ours Email distributor a. Here we give tips, show specific examples and invite you to our live webinars. Successful strategies & current knowledge from over 15 years of SEO consulting.
Further topics related to online marketing