What is the height of American hypocrisy
Guest comment: end of hypocrisy - with consequences
There are a number of subjects where hypocrisy is the order of the day. This includes the discussion of whether Turkey should become a member of the EU, including the so-called peace process between Israel and the Palestinians. The first topic was dealt with with the Turkish President Tayyip Erdogan, on the second topic it was the American President Donald Trump on Wednesday who put an end to the hypocrisy. With his announcement to recognize Jerusalem as Israel's capital and to move the American embassy there, he only recognizes the reality. However, it also triggered a small tremor that will also damage American interests.
An entrepreneur destroys what has failed
As an entrepreneur, Trump knows that after failure and bankruptcy, there is a fresh start. As president, he also wants to destroy what he believes has failed. In his eyes, this includes the so-called peace process between Israel and the Palestinians. So why not try another one?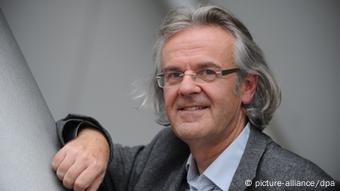 Rainer Hermann is editor of the Frankfurter Allgemeine Zeitung
After all, neither of the two actors wanted and wants peace on terms that both can accept. The Palestinians refused to return 97 percent of the occupied territories including East Jerusalem in 2001 and 2007. They wanted all or nothing and are now left empty-handed. Israel, in turn, consistently colonized the occupied territories - and thus created facts. Under Prime Minister Benjamin Netanyahu, Israel is no longer willing to make any concessions. Israel wants it all, and as the stronger, it gets it all - including the American embassy in Jerusalem.
Trump presumably doesn't know what his decision will do in the Middle East. Because domestic politics alone motivated him - he fulfilled a promise to his evangelical supporters and the powerful Jewish lobby. In the Middle East itself, however, he is strengthening Iran, which - alongside Turkey - can now boast as an advocate of Islamic interests.
Solving the Palestine Question on Sinai?
It is still uncertain what, after the destruction, Trump's "disruption", the big new "deal" will come. It is becoming more and more clear that Egypt will evacuate part of Sinai as a "substitute country" for the Palestinians. But that will certainly not pacify the region, and perhaps the solution will be just another peace that ends all peace.
You can leave a comment below this article. We look forward to your opinion!