How can my feet be really ticklish?
Why are we ticklish?
Status: 05/15/2016 9:00 a.m. | archive
When we tickle someone, we show them that we like them. But we can also really annoy someone with it.
"I always tickle my sister when she annoys me," says Maja. Tjark is often tickled by his father, Moritz too. And Bent says: "I sometimes tickle my brother when he annoys me and then it's stupid because he always kicks his feet, you have to be careful." Life is not always easy for those who are particularly ticklish. Getting tickled isn't exactly a pleasure. Sometimes we scream or hunch with laughter when we are tickled. That can be really exhausting!
Tickling as torture?
"When I'm tickled, I always laugh so hard and then I always get a stomachache," says Paula. "You can annoy other people with it. Sometimes it's also really funny, but when it's at the weak point, it's a bit stupid. You always have to laugh so hard, then it's a bit annoying," says Luisa. A little tickling can turn into a real and even painful tickle attack! What is great fun for the tickling person quickly becomes uncomfortable for the tickled person.
Seriously: Tickling can be torture. The ancient Romans are said to have sometimes put salt on their prisoners' bare feet. Then goats were allowed to lick the salt under their feet. It tickled so badly that it drove some people crazy.
Being ticklish is an important reflex that alerts us to potential dangers. Because we have a lot of points on our skin that we perceive when we are touched, says biology teacher Laura Perschke. "Then this signal comes: 'Okay, we are being touched' to our brain. Actually, that's very, very good because we then have knee-jerk protection. We either have to run away or hit someone who touches us, because that's what we actually do But when that happens and we are touched and the brain realizes that there is no danger at all, then we have a feeling of relief. Then we feel happy and automatically laugh. "
So the laughter can be a sign of relief. Laughing and screeching loudly also helps us get rid of the tension created by the tickling. Otherwise it would sometimes be almost unbearable.
Can you tickle yourself?
By the way, you have probably already noticed that you are particularly ticklish in certain places, right? "I'm really, really ticklish everywhere, but mostly under my feet and on my stomach," says Johanna. Laura is mainly ticklish on the stomach and Luisa is mostly on the neck and under the feet. In some places we are particularly ticklish because these areas are particularly vulnerable. The nerves then quickly sound the alarm, for example at the waist or stomach. Because there are important organs. By the way: Tickling yourself doesn't work, says Laura: "I've already tried tickling myself, but somehow it doesn't work. You can't do that. But if my parents or friends tickle me, then I have to I always laugh too. "
Tickling yourself through cannot work because we know exactly when and where we are touching ourselves, says teacher Laura Perschke: "Then it is no longer the element of surprise that someone comes from behind and tickles your stomach. If we want to tickle ourselves, then unfortunately that doesn't work. "
Your students still have a question for Laura Perschke: Which parts of the body is she ticklish? "I won't tell you!" Better safe than sorry ...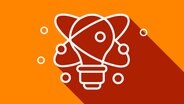 AUDIO:
Why are we ticklish? (4 min)
This topic in the program:
NDR Info | 05/15/2016 | 8:05 a.m.