Why is Sydney so badly planned
Australia
From Cairns to Sydney
After Uluru it went pretty quickly towards Cairns. On the way there is not much to see or rather nothing to see !!! The plan was actually to find work in Cairns. Unfortunately this turned out to be quite difficult! After a few days of "frustration" because we couldn't find a job and because the weather was really bad, we decided to leave Australia earlier than planned and to extend our stay in Thailand a bit. The main reason to leave Australia was the weather! In the days that we spent in Cairns, it rained most of the day and it got really cold again at night! There was no improvement in sight either! At the moment we are already back in Sydney and are trying to sell the car! On August 8th the plane goes to Bangkok! After a 6 hour stay the plane goes to BALI for two weeks! From Bali we go back to Bangkok and from there we travel the rest of the time through Thailand! Pictures to follow ... But first of all pictures from our way from Cairns around Cairns and back to Sydney!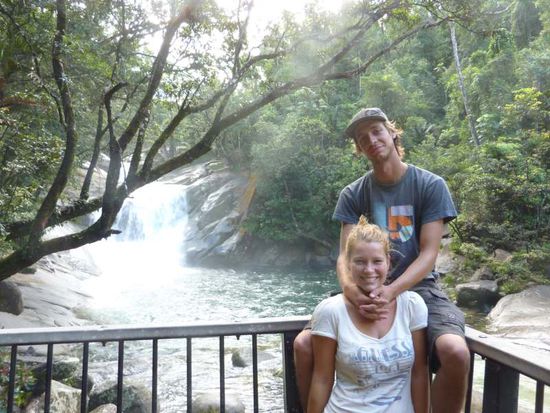 Josephine Falls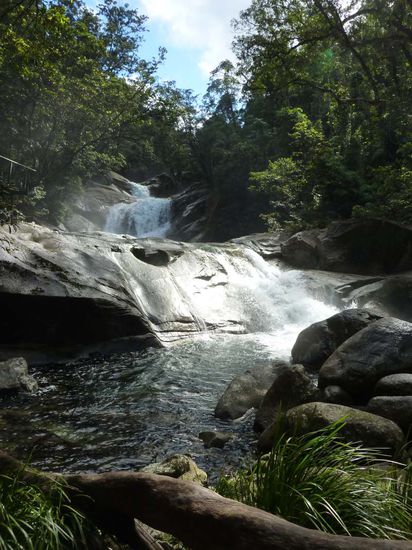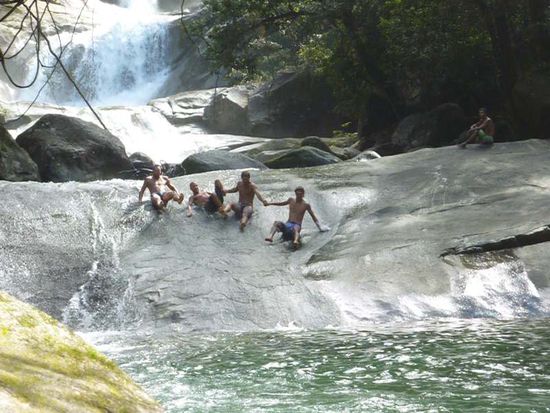 Natural water slide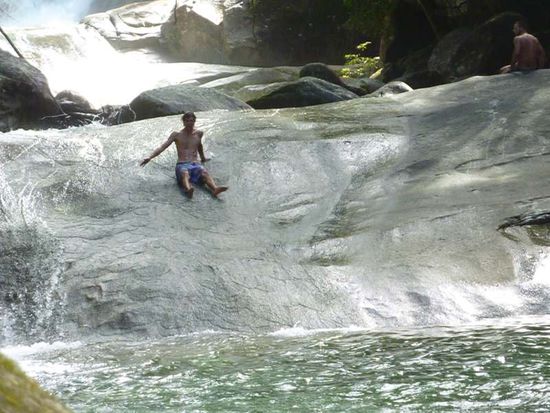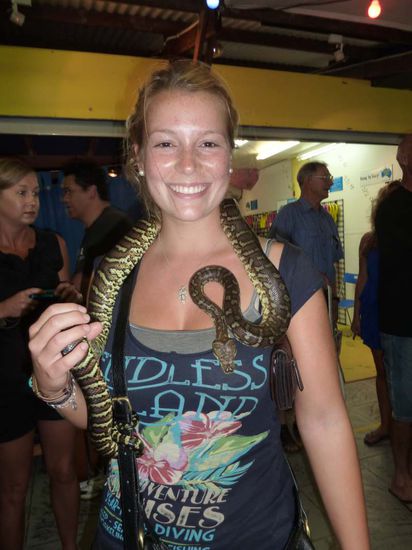 At the Night Market in Cairns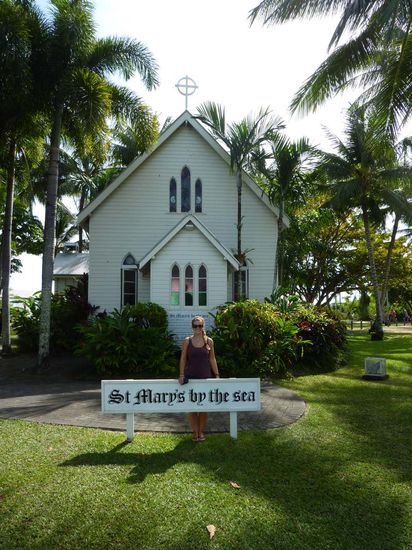 One of the most beautiful churches in Australia! If you want to get married here you have to book at least a year in advance, and that's why ...
a wedding ceremony with a sea view
Cape Tribulation! Unfortunately the weather didn't cooperate ...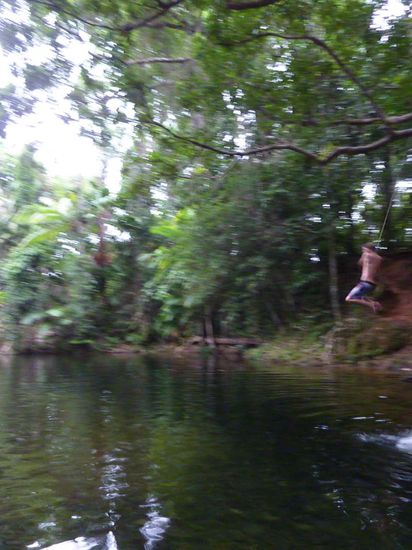 ... we still had fun! Tarzan!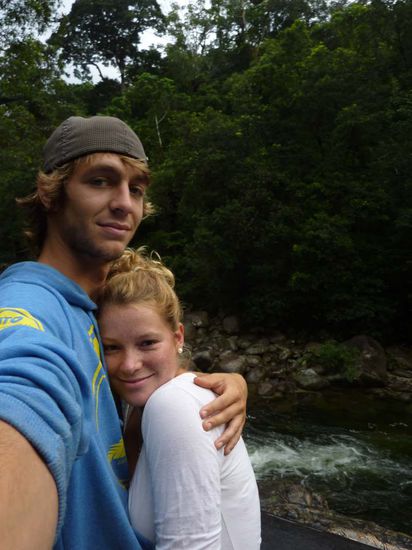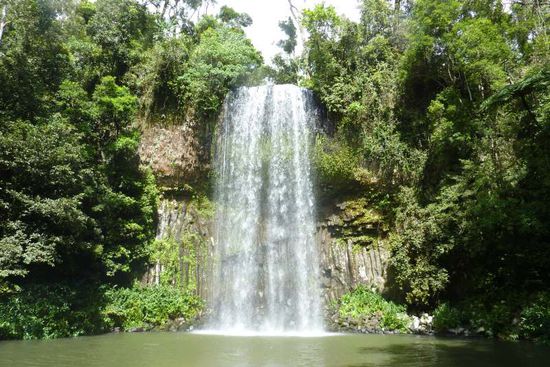 one of the countless waterfalls around Cairns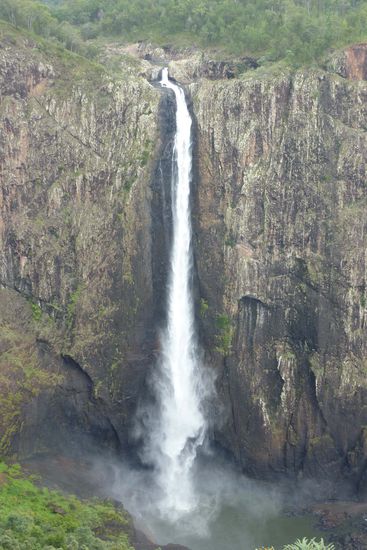 the highest waterfall in Australia: Wallaman Waterfalls, 280m !!!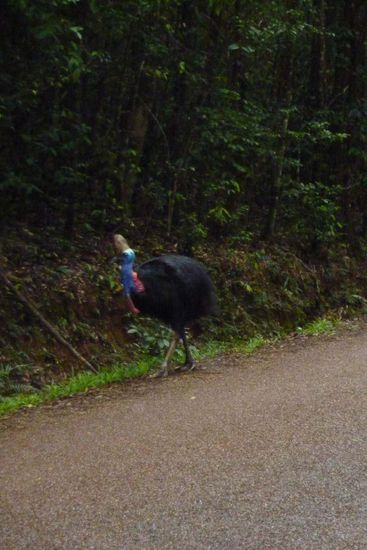 the most dangerous bird in the world: a cassowary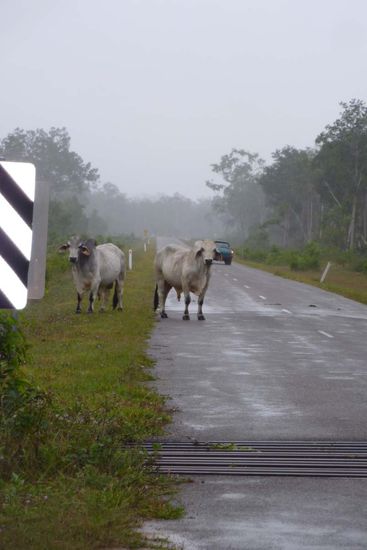 no, we are not in India, there are cows on the streets in Australia too!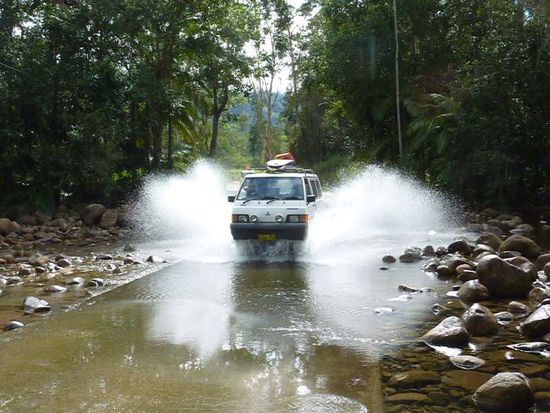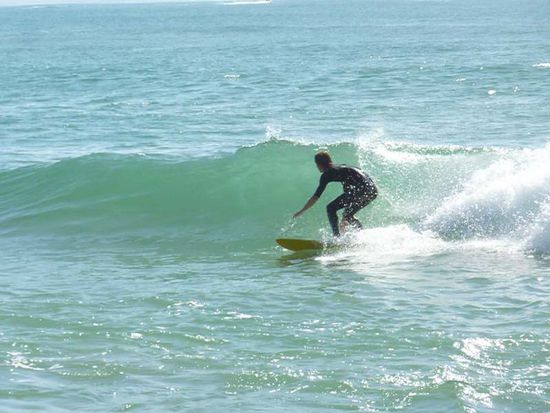 It can look like this ...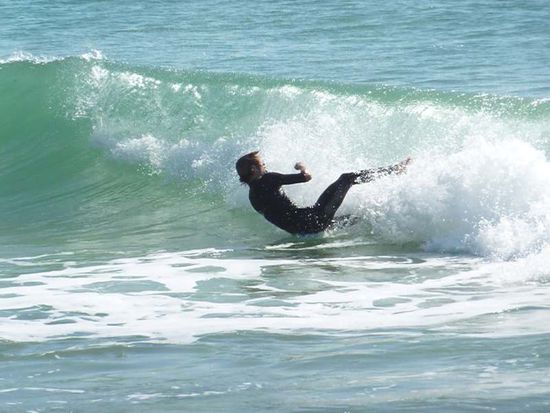 .... but so too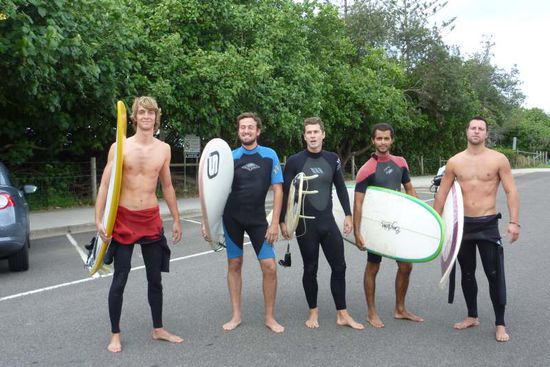 Surfing together for the last time!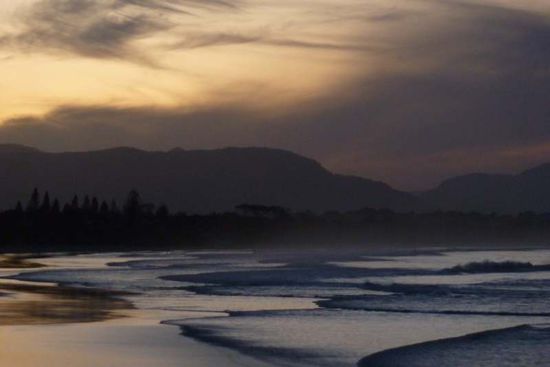 Byron Bay!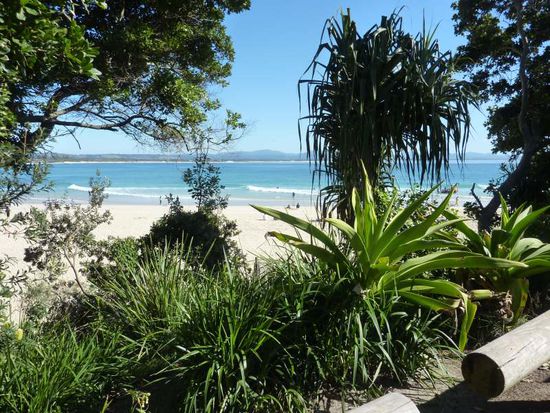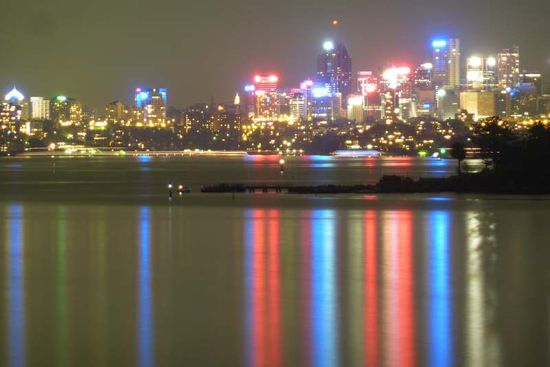 Back in Sydney!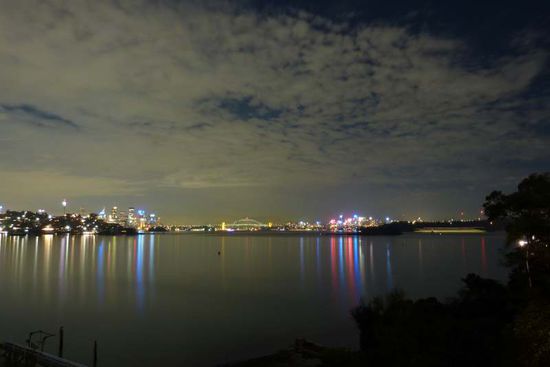 After more than 40,000 km in 10 months we have circled Australia once, made a detour to the middle and have now arrived back in Sydney, our starting point! This is our last report from Australia for the time being! The next one then comes from Bali!
What's the matter?:
The long-awaited stay in our dreamland can finally begin!
Details:
| | |
| --- | --- |
| Departure: | 26.09.2009 |
| Duration: | 13 months |
| Homecoming: | October 2010 |
Destinations:
Australia