Which African country are you from
Where are you from? #fromhere
"Munich," he says, and the slight Bavarian accent cannot be ignored. When asked where he comes from, Tahir Della names the city where he was born in 1962. He's been living in Berlin for a few years. But Munich is the city that shaped him.
Well, Munich, then. And originally? So the parents now? Or their parents? "These are always the first questions I get asked when I meet people," says Della. "When white Germans get to know each other, these questions either don't come up at all or, if at all, then maybe at some point later."
Black, German, from here
It's annoying, says Della, and also racist. "There is more to it than that. Basically, my existence is being questioned. According to the motto: how can a black person claim to have the center of their life here without explaining why, why, why? My story as a black Person is being questioned. " Even if it is curiosity, even if it is meant well - what matters to Della is what triggers the questioning in him and other people affected.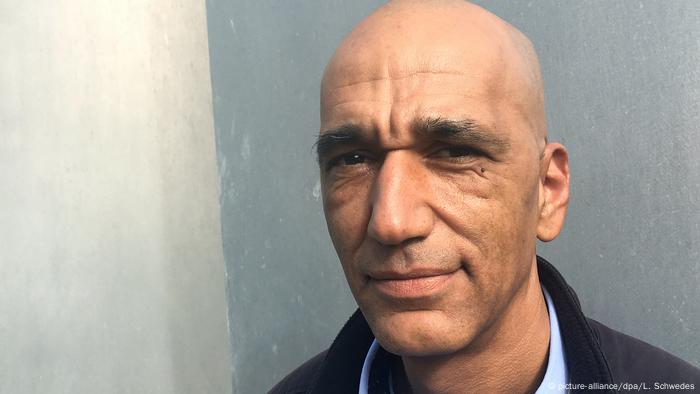 Annoyed by all the questions: Tahir Della
Tahir Della has been involved in the "Initiative Black People in Germany" for more than 30 years. He is one of many Germans who are not blond and white and who have had enough of the question of where from. Under #from here they have been reporting on their experiences on Twitter for a few weeks. The journalist Ferda Ataman was the first to describe under this hashtag how she was questioned by "homeland detectives". The title of her book on the subject: "I'm from here. Stop asking!".
Drilling planks
The Bavarian journalist Malcolm Ohanwe started the discussion online at the end of February. He had shared a video clip in which the musician Dieter Bohlen as a juror on a casting show asks five-year-old Melissa where she is from. Bohlen is not satisfied with the answer "Herne", a city in the Ruhr area. He probes: "And mom and dad, where are you from? Philippines?" No, also from Herne, says the girl. "Native? Which country? Grandma and Grandpa or something?" Finally the mother comes to her daughter's help and dissolves: the family has Thai roots. Relief with planks.
Dieter Bohlen's questions are "a fine example of how people keep asking questions, even with a child," says activist Tahir Della. "He just can't let it go because he can't get it clear in his head. And that negates the fact that German society is now an immigration society of many with different experiences and backgrounds."
"That's too weepy for me"
So there is racism in people's minds, which breaks out in everyday life when it comes to the question of where from? Journalist Düzen Tekkal finds this "exaggerated". "That the simple question of where you come from should suddenly represent an injury, that just does not make sense to me. I have seen it so often and have never seen it as racism," she says. She has no problem with being asked about her roots because of her name or her appearance. They are Kurdish-Yezidi, their parents came to Germany from Turkey. "With #vonhier too many like to play the role of victim, that's too weepy for me."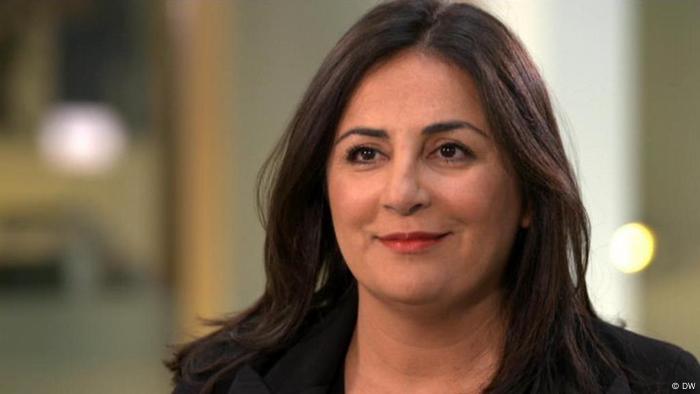 "No problem," says the journalist Düzen Tekkal
According to Tekkal, one can only speak of racism if the person concerned suffers a disadvantage due to his or her origin. Instead of getting into discussions about hurt feelings, it is better to tackle real problems. "For example the systematic discrimination when looking for accommodation. It is a fact that it takes place with people with a visible migration history or a foreign surname."
Germany on the way to the present
The activist Tahir Della thinks that one is related to the other. After all, a landlord rejects a tenant for the same reason that he asks him about his origin: "Because there is racist resentment. Because there is the idea that these people do not belong here, are not really part of society." One must therefore fight against both: Discrimination on the housing market, for example, as well as everyday racism.
Anyone who talks about everyday racism is often exposed to hostility. For example, migration researcher Aylin Karabulut after a TV interview as part of the international week against racism.
Journalist Düzen Tekkal hopes that relations between Germans with and without roots abroad will ease further in this country. Perhaps one or the other will use the International Day Against Racism on March 21st to talk to each other - beyond the question of where from.